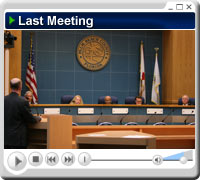 Thank you for visiting the Palm Beach County Commission on Ethics Website. It is a tremendous honor to serve the people of Palm Beach County. At the commission, we are dedicated to providing you accurate, easy to understand information about the ethics laws governing Palm Beach County. Under the publications tab, many documents are available for this purpose. I hope you find our website convenient and useful.
The Ethics Commission receives and investigates complaints and is charged with enforcement of the Palm Beach County Code of Ethics, Lobbyist registration and Post Employment Ordinances. The commission also issues advisory opinions to county officials, employees and others subject to its jurisdiction such as county vendors, lobbyists and their employers. All of these materials are available here.
An equally important function performed by the commission staff is to provide training to county employees and elected officials about the code and its application to their daily conduct. Training videos may be viewed on this website. Staff is frequently out in the community and speakers are available to teach and train upon request.
The commission is composed of five members appointed by various civic, educational and professional associations. The position of commissioner is nonpartisan and nonpolitical. The key to our ethics commission is independence. Florida's broad Public Records Law applies to the work of the commission. Meetings are therefore open to the public, televised by PBC TV Channel 20 and available for replay on this website.
I invite you to find out more about us and to take an active role in the new ethics movement in and for Palm Beach County.
Steven P. Cullen
Executive Director